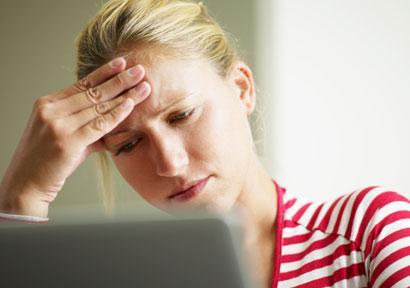 As customers we have been led to believe that shopping around for your insurance at renewal is a "win win" scenario where you either learn you have competitive terms from your existing provider or more often than not you save money with another. However, there are also real pitfalls to shopping around every year that can have an impact on your insurance cover now and in the future, especially if you operate a business.
It would be easy to dismiss the points we are making in this article but we believe passionately insurance is not a commodity but something of real value. Managing an insurance policy often needs to be treated carefully and not simply seen as a battle to reduce a premium where an initial saving today could prove to be a cost tomorrow.
As you approach an insurance renewal alongside the barrage of encouragement to "shop around and save" consider the following lesser publicised points:
Moving insurance regularly can lead to gaps in cover, differences in sums insured and policy excess which can easily be overlooked when transferring policies.
Not all insurance policies are alike. Take a look at the Defaqto Private Car Rating Index as an example, where different policies even with the same insurer have varied scores that may relate to alterations in levels of cover which could cause problems if you suffer a loss.
Just as insurance policies are varied so are the insurers themselves. One insurer may have their own dedicated claims experts on call to assist with your questions when you have to make a claim. Others may charge you for the call and then outsource the claims process causing you reasons to be anxious and costing you time.
For larger policies like business and motor fleet covers or non standard risks transferring insurers regularly can be even more expensive. It may be that you move insurers every year or two and this can lead to insurer fatigue where the same insurers quote for the same risks and ultimately do not seek to offer the biggest discounts as it will be unlikely they will gain the business and if they do it is likely the policy will leave the next year meaning they as insurers will not make much or any profit.
Alternatively a risk like a motor fleet may have run well for several years and the client is looking for more discounts, as they do every year, inevitably moving between insurer and insurer. The next year the client suffers several accidents and the policy is no longer that profitable for insurers. As the risk has been written so cheaply and there is no long standing relationship between insurer and the client, the client's current insurers offer a very large premium increase, one which is unaffordable to the policyholder. When the client looks again at renewal for alternative insurers they are either met with no quotes from insurers who do not wish to quote for an unprofitable business or higher premiums than ever before. Often having stability from a strong insurer rather than discounts from a weaker one is a better long term plan of managing your insurance cover.
As much as there is a value in getting a great new deal so there are real benefits in establishing continuity and building an understanding between you, your insurer and insurance provider. Using a professional insurance broker like ourselves to manage your policies should save you time and money year on year, both in terms of premium but also in the time you may spend looking for quotes and managing claims.
Condensing the value of your insurance to a shopping around process shortly before renewal may have become an obvious option but is by no means the best.